Mandai Wildlife Reserve – a unique integrated wildlife and nature destination in Singapore
ADVERTORIAL
Home to award-winning wildlife parks – Singapore Zoo, River Wonders, Night Safari and newly opened Bird Paradise – Mandai Wildlife Reserve aims to connect visitors to the fascinating world of wildlife.
Bird Paradise, one of Asia's largest bird parks, opened on 8 May 2023 and features 10 zones, including 8 thematic walk-through aviaries inspired by habitats around the world. The park is also home to more than 3,500 birds from over 400 avian species. The Wings of the World presentation gives visitors a chance to witness the different colours, flights and natural behaviour of some of these birds, while the Predators on Wings presentation give demonstrations of some of the world's top winged predators.
Singapore Zoo's world-famous naturalistic exhibits offer many opportunities to experience the wonders of wildlife, with more than 4,200 animals of over 300 species, of which 34 per cent are threatened. Visitors are given the chance to experience a rainforest climate with encounters ranging from getting splashed by a sea lion to feeding a white rhino from the palm of your hand.
River Wonders is a river-themed wildlife park with some unique river-dwelling animals including Indian gharial crocodiles, Mekong giant catfish and giant pandas. With the Backstage Pass, visitors can experience the Manatee Mania Tour and learn about the quirks of these animals, participate in their daily training sessions, and even hand-feed them.
Night Safari, the world's first nocturnal zoo according to the company, is a 13-time winner for Best Attraction in Singapore. Visitors can be enthralled by the the mysterious kingdom of animals after dark as they explore the four Safari Trails across the park and embark on the Safari Tram Adventure to meet over 900 nocturnal animals.
STAND H 017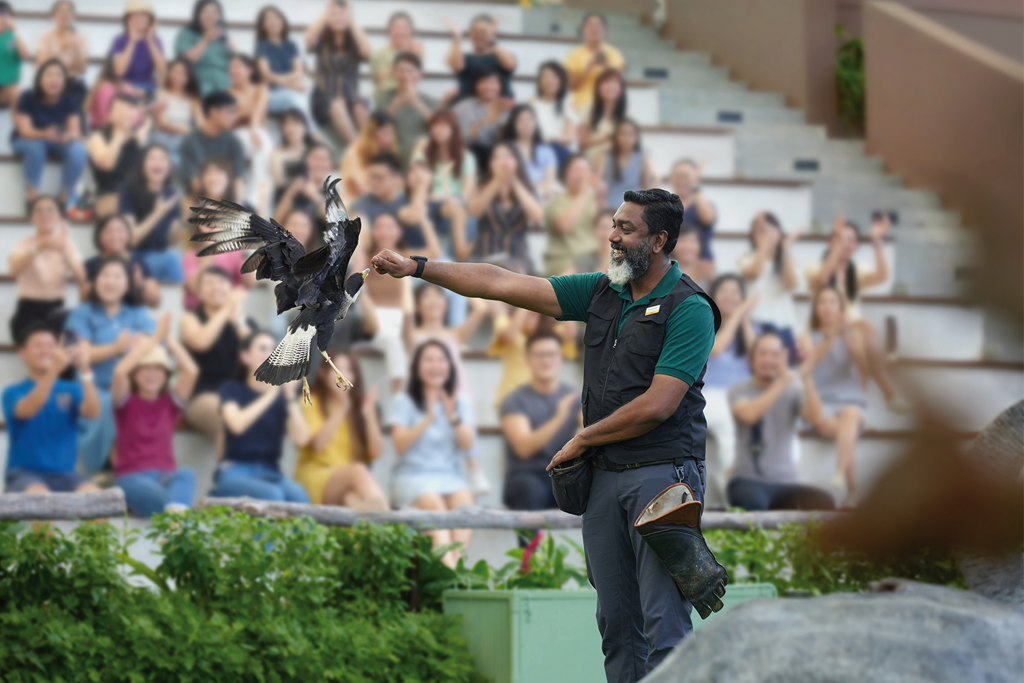 Head photo: Manatee Mania Tour