Jakarta offers MICE travellers opportunities for entertainment and relaxation
ADVERTORIAL
The MICE industry in Jakarta not only plays an important role in business, but also has a positive impact on recreation and entertainment in the city. MICE activities are attracting travellers from both the archipelago and abroad to Jakarta.
Head of Jakarta Tourism and Creative Economy Department, Andhika Permata, says that holding international events such as The Meeting of Governors and Mayors of ASEAN Capitals (MGMAC) and the ASEAN Major Forum (AMF), as well as the 43rd ASEAN Summit in 2023, is clear proof that Jakarta is recognised by the world as a MICE city.
"When MICE activities in Jakarta increase, not only will the business aspect increase, but this will have a positive impact on the recreation and entertainment aspects. In principle, MICE is able to attract participants to come to Jakarta and explore all destinations and facilities in Jakarta," he explains.
Jakarta's combined tourism strategy is based on the fact that international business people will also feel relaxed and enjoy all the entertainment Jakarta has to offer as well. The goal is to become a tourism destination and one of the most important cities for MICE in the Asian region. Jakarta's slogan "Jakarta, the Heart of MICE" reflects the city's expectation to become a new MICE city that offers business and investment opportunities through conferences and trade exhibitions.
As a megacity, Jakarta frequently accommodates foreign diplomatic missions and international representative offices meaning that they are accustomed to applying high security standards to ensure the safety and comfort of residents and visitors.
According to the data from 2019 before the pandemic, Indonesia succeeded in presenting more than 300 exhibitions, 64 percent of which were held in Jakarta. This means that more than half of the events in Indonesia were held in Jakarta. Based on data from the Association of Indonesian Exhibition Companies (IECA), in 2023 178 exhibitions are being held in Indonesia. Of the total exhibitions, 129 are in Jakarta. The estimated transaction turnover from all exhibitions reaches more than IDR 150 trillion.
To strengthen MICE activities, Jakarta has added a number of venues to accommodate all national and international business activities. Currently, new investments have been made in international standard hotels, convention centres, exhibitions, sports centres and international standard hospitals.
Jakarta Tourism and Creative Economy Department is optimistic and working towards its commitment to become the heart of MICE in Indonesia and around the world.
STAND L 033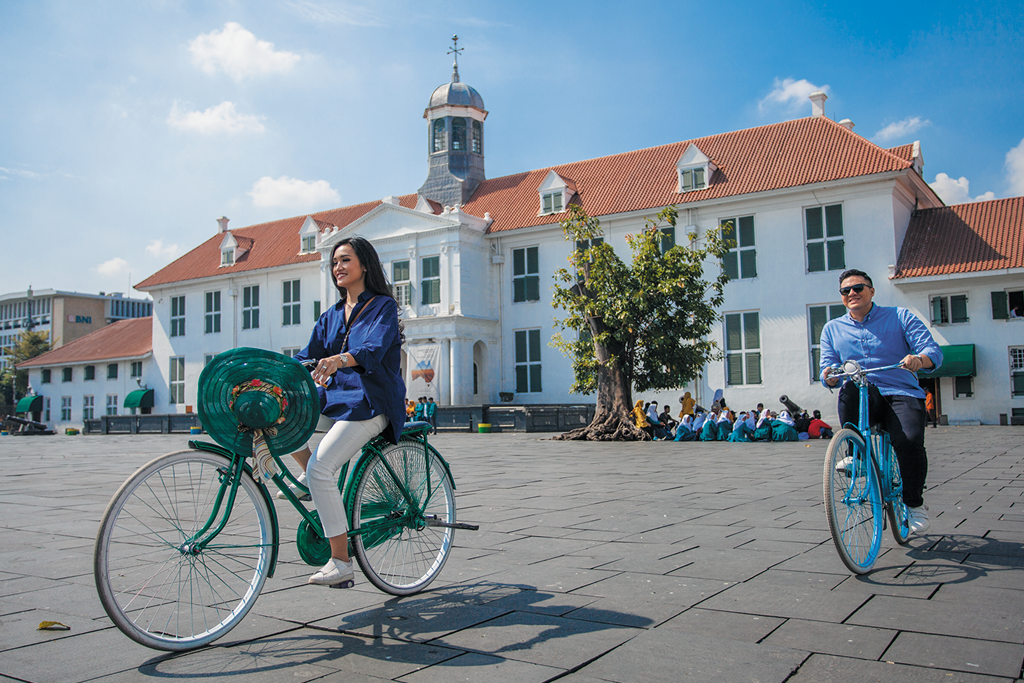 Head photo: © Pramuka